Are you confused Whether the Distance Learning MBA is recognized by WES for higher studies or PR in Canada or other countries, To understand the Validity, Acceptance, and Equivalency of Distance MBA degree in WES (World Education Services) and general factors contributing towards acceptance, you may get in touch with NMIMS Affiliate Enquiry Partner to understand the NMIMS WES Acceptance criteria and evaluation process for Canadian Immigration
Is the NMIMS distance Education MBA recognized by WES for a Canadian PR or Immigration?
For students enrolled in a lot of universities in India which are not a part of AIU, it is seemingly difficult for a student to apply for Canadian PR on the WES portal. Distance MBA is recognized by WES in general but the policies have changed post-2018.
With NMIMS Distance Learning MBA, students can be assured about the validity as Narsee Monjee Distance learning is a part of AIU (Association of Indian Universities), Accredited by NAAC & DEB. Students can check if they are eligible to apply for the Canadian Immigration at the WES PORTAL
The Canadian equivalency of the PGDM 2-year program in all specializations provided by NMIMS distance education is Post Graduate Diploma (1 year). In the past various students have successfully migrated to Canada and other countries, which signifies that distance MBA is recognized by WES.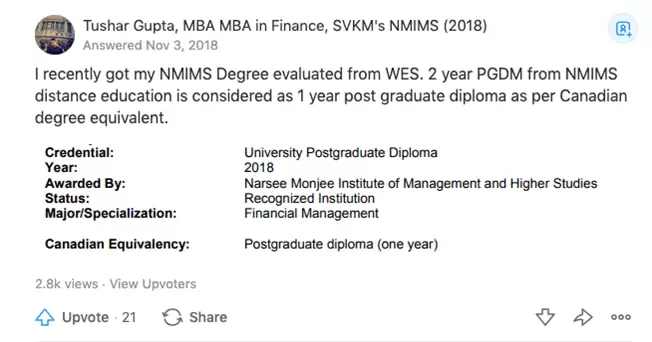 Document Requirements for Indian Citizens as per WES official Website:
On December 1, 2018, WES Evaluation modified the document requirements for applicants educated in India & requires all documents to be mailed directly to them by the institution that issues them. This means that they will not accept documents sent by colleges (except autonomous colleges), applicants themselves, third party agents, or anyone else.
Why did this change happen?
Due to this increased incidence of fraudulent documents, they have decided to only accept documents in sealed envelopes that are mailed directly by the institutions themselves.
Who is affected by this?
This change applies to all applications for evaluation of Indian credentials submitted on or after December 1, 2018. This is the date you received a WES reference number. If your reference number was issued on or after December 1, 2018, the new policy applies to you. If your reference number was issued before December 1, 2018, the new policy does not apply.
What should you request to your institution?
Please request your institution to mail your attested documents directly to WES in a sealed envelope with institution stamps/seals on the back flap. The institution must mail the sealed envelope themselves. They should not give the sealed envelope to you or a third party to mail to us.
What happens if WES receives mark sheets sent by me or a third party?
The documents will not be accepted and your file will be placed on hold until we receive the attested mark sheets directly from your institution. We only accept documents in sealed envelopes that are mailed directly by the institutions themselves.
You may log in and check the list at WES portal document Check or look at the list below.
1. Degree Certificate (Final or Provisional)
What you need to do:

For completed study, you send a clear and legible copy of this document to us. Do not send your original document.
2. Mark Sheets/Statement of Marks
This is an official marksheet issued by the institution responsible for conducting the examinations (e.g. university or autonomous college). It lists all subjects/papers taken and marks earned for each year of study and must include your university student identification number.
College-issued mark sheets/result cards are not accepted unless from an autonomous college. To check if your college has autonomous status click here.
What you need to do:


For the completed, incomplete and in-progress study, ask the institution responsible for conducting the examinations to attest and send your documents directly to WES in a sealed envelope that is signed or stamped across the back flap by the appropriate authentication officer at the institution that conducted the examination. WES will not accept documents sent by colleges (except autonomous colleges), students themselves, third party agents, or anyone else.
Download and complete the top section of the Academic Records Request Form. This form will help you request your documents.
Sending Documents
Before you send documents, you must complete an application and obtain a reference number.
Enter your WES reference number on all envelopes and correspondence. WES is not responsible for documents that arrive without a reference number. Documents that arrive in our office without a reference number may encounter processing delays.
Do not send original documents unless specifically requested by WES. All documentation received becomes the property of WES and cannot be returned.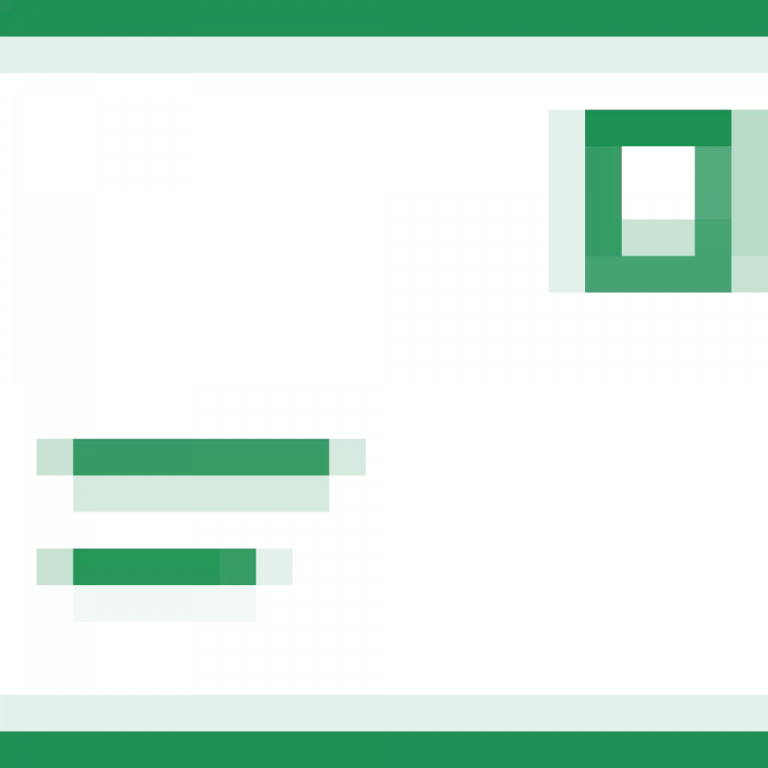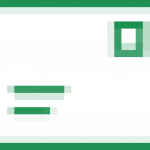 By Postal Mail or Courier Delivery
WES Reference No. _ _ _ _ _ _ _
World Education Services
Attention: Documentation Center
2 Carlton Street, Suite 1400
Toronto, Ontario M5B 1J3
Canada
About WES
IT is a non-profit organization dedicated to helping international students and professionals achieve their educational and professional goals in the United States and Canada. Founded in 1974, they evaluate and advocate for the recognition of international education qualifications.
For over 40 years, it has set the standard of excellence in the field of international mobility with our credential evaluations, research and consulting services, and ongoing support for international students and skilled immigrants. It has provided evaluations to more than one million people worldwide. Their evaluations are widely recognized by more than 2,500 educational, business, and governmental institutions throughout the U.S. and Canada.
We strongly suggest that you speak to a university representative and/or Affiliate Enquiry Partner. It is a non – profit organization providing document evaluation for various educational and government Institution in Canada. The final decision of acceptance is reserved with WES.
A lot of students opt for distance learning management programs and later decide to apply for PR in Canada or in other western countries. They are often confused about the acceptance of their diploma and degree. Students are often found asking about validity of degree in WES & the Canadian equivalent of the same.
Source: wes.org & quora.com
Disclaimer – The information provided above is based on the research by our team and inputs acquired by students, WES official website and Quora. NMIMS Global Access School will send your documents directly to WES as specified in the policy updated and applicable after December 2018. That in no way guarantees acceptance of your documents or credentials or convey NMIMS WES Acceptance as a default process.
We have not received any verbal or written communication from NMIMS university regarding the above-stated opinions and information. Please check with World education services or university authority before enrolling in the program. Please Check with Concerned authority on NMIMS WES Acceptance
shikshaconsulting.in or Shikhsa Consulting will not be responsible for any error in the above-stated information as it has been acquired from 3rd party websites.